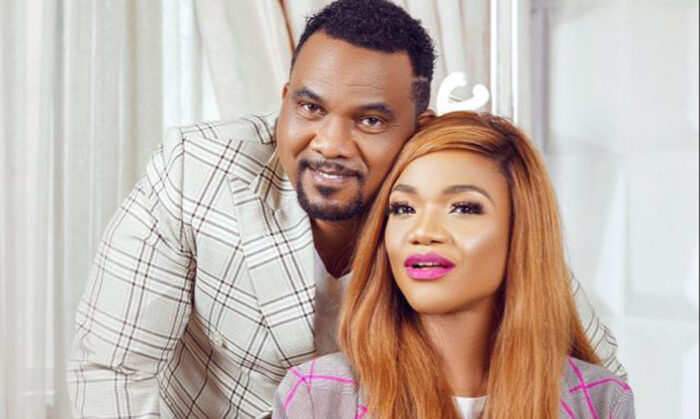 Today marks exactly 12 years since influential worship leader and recording artist, Ada Ehi known for songs including 'only you Jesus', 'I Testify' among others, walked down the aisle and said "I do" to the man of her dreams, Ehi Moses.
The two exchanged their wedding vows back in 2008 when Adah was 27 years of age.
Adah explained on Sunday that "it's not by power, and certainly not by might" that she has reached this marriage milestone.
Her message inspired by Zechariah 4:6 was given to Zerubbabel – a descendent of king David, who having returned from the Babylonian captivity to govern Jerusalem, was the one chosen of God to start rebuilding the Jewish Temple. He was told by Zechariah the prophet that God would carry out the work – 'not by might nor by power, but by My Spirit,' says the LORD of hosts.
For Ada, this divine revelation is as relevant today to all married couples as it was centuries ago.
Zerubbabel was not told how God was to carry out His plans and purposes, he only saw through a glass darkly – nevertheless his responsibility, like any couple entering marriage, is to live by faith in God – to trust the Word of the Lord – to believe all that God has said.
Ada started her musical career at the age of 10 as a backup singer. When she joined Loveworld Records in 2009, she increasingly gained local and international popularity through her songs and music videos.
In a recent post, Ada said this is her prayer for ladies regarding marriage:
"My prayer for you ladies intending to be found by Mr Right is simple "That you will always be at the right place at the right time, doing the right things always". And "that your heart truly may be rooted in Christ even as your life is hidden in him so there might be a need for a search indeed in order to find you"."
Related posts

Daily Devotionals
>>> ERROR: Contact the Administrator to see this content <<<